The Top Keyword Research Tools 2023 for SEO Success (with Free Options)
When it comes to keyword research, finding the right tool can make all the difference. Here are the top six keyword research tools to help you improve your SEO and drive more traffic to your website.
1. SEO PowerSuite: Unleash the Power of Keyword Research
If you're in search of a comprehensive and top-performing keyword research tool, look no further than SEO PowerSuite. As a complete toolkit, it offers a wide range of features to enhance both on-page and off-page SEO. With SEO PowerSuite, you'll gain access to essential keyword research functionalities and optimization options for mobile and social media platforms.
Key Features that Set SEO PowerSuite Apart:
Conduct a comprehensive SEO audit
Track competitor rankings with precision
Generate professional SEO reports
Enjoy cloud storage for up to 400 projects
White-label reports for seamless client branding
Manage links and analyze backlink history
Pricing Options:
SEO PowerSuite provides a limited free tier, along with two premium plans.
Free Tier: Ideal for small/personal sites with occasional rank tracking needs.
Professional Plan: Unlimited SEO audits, link management, and more. Includes white-labeling (with watermarks) and cloud storage for up to 20 projects. Priced at $299 per year.
Enterprise Plan: Offers everything in the Professional plan, plus white-labeling without watermarks and cloud storage for up to 400 projects. Priced at $499 per year.
2. KWFinder: Uncover High-Impact Keywords with Ease
Designed by Mangools, a renowned developer of top-tier keyword research tools, KWFinder delivers exceptional performance and analysis across various categories. Its user-friendly interface and beginner guide make it an excellent choice for beginners and professionals alike.
Key Features that Make KWFinder Stand Out:
Unique and intuitive user interface for seamless navigation
Discover keywords in any targeted language or region
Choose from a list of powerful keyword options
Gain precise statistics on keyword competition
In-depth SERP overview and suggestion list
Utilize filters to refine keyword suggestions
Pricing Options:
KWFinder is part of a package that includes four other powerful SEO tools. While it offers a limited number of free searches, opting for an annual plan allows you to save up to 40% on any of the three subscriptions:
Basic: Ideal for freelancers and small businesses, priced at $29.90 per month.
Premium: Tailored for new startups and blogs, priced at $44.90 per month.
Agency: Designed for eCommerce stores and high-traffic sites, priced at $89.90 per month.
3. Ahrefs Keywords Explorer: Unlock Valuable Keyword Insights
Ahrefs has established itself as a leading keyword research tool, especially for content creators. Its platform provides extensive keyword reports and leverages clickstream data to offer unique click metrics.
Key Features that Make Ahrefs Keywords Explorer Essential:
Accurate keyword difficulty scoring
Over 1,000 keyword suggestions
Supported in over 171 countries
Click metrics to improve click-through rates (CTR)
Extensive SERP overview and analysis
Pricing Options:
Ahrefs offers four pricing plans suitable for freelancers, online marketers, mid-sized organizations, and larger brands. Starting at $83 per month for annual payment plans, they also provide a trial offer of $7 for seven days on their Lite and Standard subscription plans.
4. Google Keyword Planner: Simplify Your Keyword Research
Google Keyword Planner, though simple in functionality, is one of the most accurate sources of keyword data available. As it directly integrates with Google's search engine and seamlessly integrates with AdSense monetization, it serves as a valuable keyword tool.
Key Features that Make Google Keyword Planner Worth Considering:
Locate commercial keywords using the "top of page" bid range
Accurate search volume data directly from Google
Ideal for business websites
Pricing:
Google Keyword Planner is completely free to use. While it may not offer the same extensive features as premium tools on this list, its accuracy and cost-effectiveness make it a solid addition to any keyword research arsenal.
5. GrowthBar: Quick and Effective Keyword Research
If you're a marketer or blogger in need of fast results, GrowthBar is the ideal keyword research tool for you. It provides ranking difficulty and keyword suggestions directly in your search results, saving you valuable time.
Key Features that Make GrowthBar Stand Out:
AI-powered content outline generation
Keyword rank tracking
Accurate ranking difficulty assessment
Long-tail keyword suggestions
Exportable keyword data
On-page word count for optimized content creation
Pricing Options: GrowthBar offers a free 5-day trial for you to experience its capabilities. Once the trial period ends, you can choose from the following plans:
Standard: Priced at $29 per month when billed annually.
Pro: Priced at $79 per month when billed annually.
Agency: Priced at $129 per month when billed annually.
6. Long Tail Pro: Uncover Lucrative Long-Tail Keywords
When it comes to identifying long-tail keyword opportunities, Long Tail Pro is an exceptional choice. This tool is designed specifically for generating long-tail keywords for niche sites and has gained popularity among content producers for micro-niche sites.
Key Features that Make Long Tail Pro a Must-Have:
Key Features that Make Long Tail Pro a Must-Have:
Powerful and detailed keyword metrics
Easy discovery of long-tail keywords
Recommendations for attracting highly convertible organic traffic
Up to 2,500 SERP lookups every 24 hours
Pricing Options: Long Tail Pro offers a 7-day free trial (cancel before the seventh day to avoid charges). They have three subscription plans to choose from:
Starter: Priced at $24.75 per month.
Pro: Priced at $44.75 per month.
Agency: Priced at $98.08 per month.
7. Majestic: All-in-One SEO Toolkit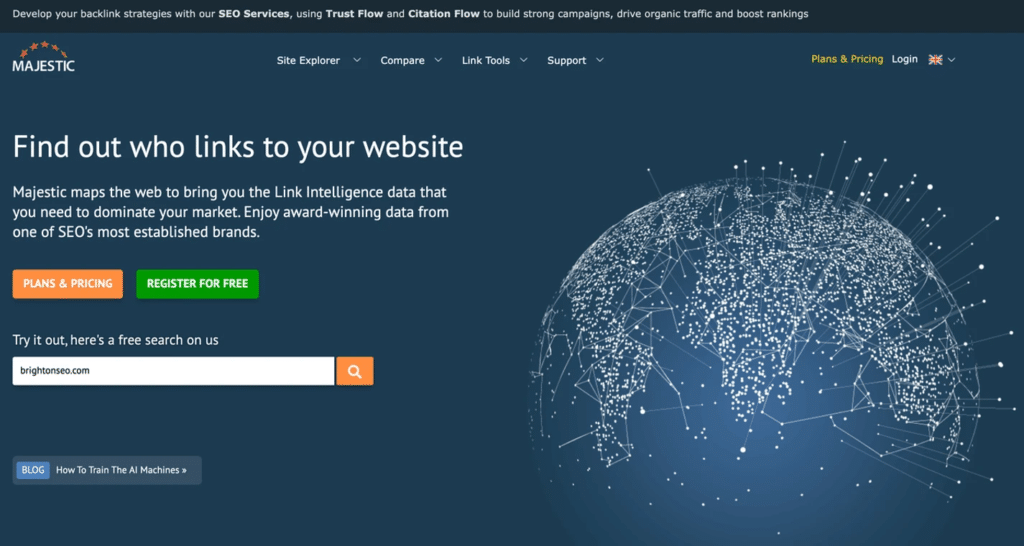 Majestic is a comprehensive SEO tool that enables you to monitor your site's health effectively. It's particularly suited for new blogs and small businesses seeking simplified support for search engine optimization.
Key Features that Set Majestic Apart:
All-in-one SEO features in a single toolkit
Discover easy-to-target phrases
Analyze competition for each keyword
Trustworthiness vs. authority graph for website analysis
Pricing Options:
Majestic allows three free searches to familiarize yourself with the service. However, the keyword checker is available only in PRO and API plans. The SEO toolkit is priced at $83.33 per month with annual billing.
8. Keyword Tool: Unlock Valuable Keyword Insights
For in-depth keyword data mining, Keyword Tool is a powerful tool to consider. It's renowned for its analysis across multiple search engines, including Google, YouTube, Bing, Amazon, and the App Store.
Key Features that Make Keyword Tool a Valuable Asset:
Discover great keywords using Google Autocomplete
Supplement social media marketing with Instagram and Twitter keyword analysis
Export results to CSV for further analysis
User-friendly interface for beginners
Pricing Options:
Keyword Tool is similar to Google Keyword Planner, with a free option available for up to 750+ keywords. The "Basic" plan starts at $69 per month, billed annually.
9. Serpstat: Comprehensive SEO Suite
Serpstat is an excellent choice if you're seeking a full SEO suite that includes powerful keyword research capabilities. Alongside keyword research, Serpstat offers website analytics, SERP analysis, backlink analysis, rank tracking, and website audits.
Key Features that Make Serpstat an All-in-One Solution:
Understand your competition using the competitor graph feature
Find keyword difficulty and trends
Budget-friendly option on the market
Pricing Options:
Serpstat offers a trial membership that allows a few free uses. For regular use, you can choose from their subscription plans. The Lite plan costs $55 per month when billed annually or $69 on a month-to-month basis.
10. Moz Keyword Explorer: Powerful Recommendations and Unique Data Points
Moz Keyword Explorer is consistently ranked among the best keyword research tools available. It provides easy-to-use, out-of-the-box keyword recommendations and offers two unique data points that set it apart.
Key Features that Make Moz Keyword Explorer Stand Out:
Related keyword suggestions for comprehensive research
Organic CTR and Priority scores for smart targeting
One-month trial period for testing
Pricing Options:
You can sign up for a free Moz account and enjoy ten free queries per month. However, to access the full keyword research features, you will need to subscribe to the Moz Pro plan. The pricing starts at $79 per month when billed annually or $99 on a month-to-month basis. They also offer a free 30-day trial.
11. SpyFu: Analyze and Outperform Your Competitors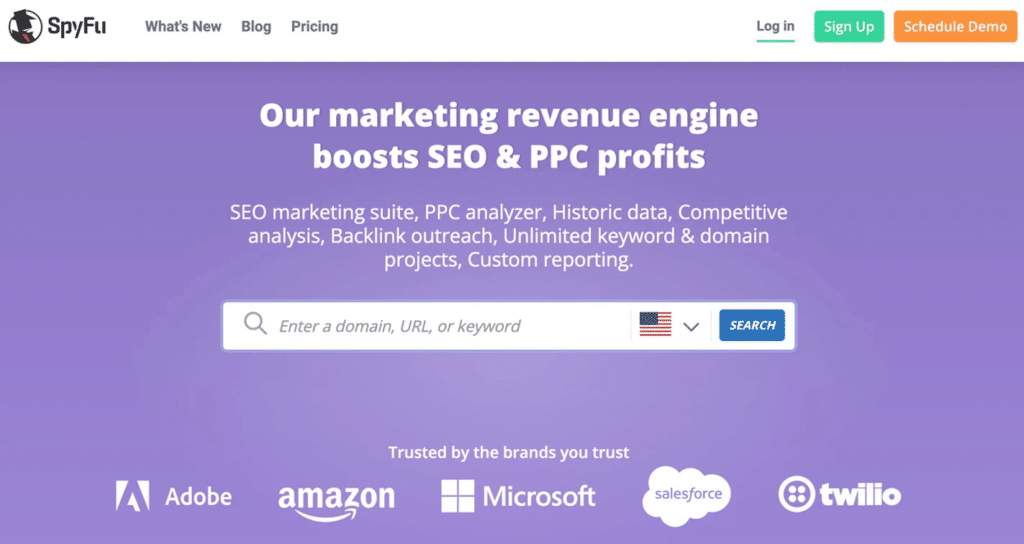 If you're looking to gain insights into your competitors' SEO strategies, SpyFu is the top choice. Its keyword tool uncovers valuable and untapped keywords, making a significant impact, especially in highly saturated niches.
Key Features that Make SpyFu a Powerful Competitor Analysis Tool:
Compare different websites competing for a single search term
Discover ranking difficulty and historical rank changes
Additional modules for in-depth domain analysis
SpyFu operates differently from other keyword research tools on this list, offering monthly results instead of real-time feedback. You can subscribe to SpyFu for $33 per month with annual billing.
Conclusion
Choosing the Right Keyword Research Tool for Your Needs.
The importance of keyword research cannot be overstated, and the tools mentioned above are among the best in the SEO marketplace. To determine the best fit for your business, consider your budget and the primary focus of your brand's SEO strategy.
If budget is a primary concern, options like Google Keyword Planner and Serpstat offer cost-effective solutions. For a more extensive range of features, KWFinder and Moz Keyword Explorer are excellent choices. Alternatively, if you're seeking competitor analysis capabilities, SpyFu is a top contender.
Selecting the right keyword research tool will empower you to optimize your content, improve your website's visibility, and achieve higher rankings in search engine results.